Fading & brightening face serum
Face serum that fades hyperpigmentation, acne marks, dark spots, blemishes and brightens tanned or uneven skin tone.
Anti pigment actives: Kojic Acid, Arbutin, Peptide, Vitamin C, Niacinamide, Licorice Extract, Mulberry Extract
Regular price
₹ 1,299
Sale price
₹ 599
Unit price
per
Sale
Sold out
Description

ANTI PIGMENTATION & BRIGHTENING SERUM: Spotlight is a multi active serum design to target most skin darkening like acne marks, post inflammatory hyperpigmentation, dark spots or patches due to sun exposure or age and blemishes. It also brightens skin that may be tanned or has an uneven tone.
MULTIPLE POTENT BRIGHTENING ACTIVES: It contains 7 potent active ingredients each of which target excess pigmentation in skin. Arbutin, Kojic Acid, Licorice Extract, Niacinamide, Vitamin C, Mulberry Extract and Whitening Peptide are all super ingredients that fade and lighten dark spots/marks/patches.
REDUCES INFLAMMATION OR REDNESS: It also contains soothing and anti redness ingredients like Vitamin B5 (Panthenol), Allantoin and Squalane which are great at reducing inflammation. Inflammation is the first step of hyperpigmentation hence it is important to reduce inflammation.
LIGHT GEL TEXTURE SUITABLE FOR ALL SKINS: The texture of Spotlight is light gel like which absorbs in the skin instantly. This is perfect for all skin types including very oily, acne prone and even sensitive. Can be layered with a moisturizer when applied once daily; morning or night.
DOES NOT CONTAIN: Farmistry products never contain Fragrance, Artificial colors or dyes, Essential Oils, Phthalates, DMDM Hydratoin, Diazolidinyl Urea, Quarternium-15, Talc, Formaldehyde, Triclosan, Triclocarbon, Hydroquinone. While these ingredients may not always irritate skin but by excluding them we have eliminated any risk of side effects that may be caused by these.
HOW TO USE

1. Apply pea sized amount on dry cleansed face
2. Use 2-3 times a week initially.
3. Can be used every night once skin get adapts to it.
4. Preferably apply under moisturizer Caution: Patch test recommended under ear before use. Do not use on inflamed skin or open cuts/bruises.

INGREDIENT LIST

Aqua, Ethyl Ascorbic Acid, Ceto Cetryl Alcohol, Cetryl Alcohol, Niacinamide, Squalane, Dimethicone, Arbutin, Glyceryl Mono Stearate, Cetearyl Olivate (and) Sorbitan Olivate, Acryloydimethyltaurate/VP Copolymer, Mulberry Extract , Licorice Extract, Kojic Acid, Glycerol, Nona Peptide -1, Cyclomethycaine, Phenoxyethanol (and) Ethylhexylglycerin, Panthenol, Allantoin, Tocopherol, Sodium Gluconate
Share
View full details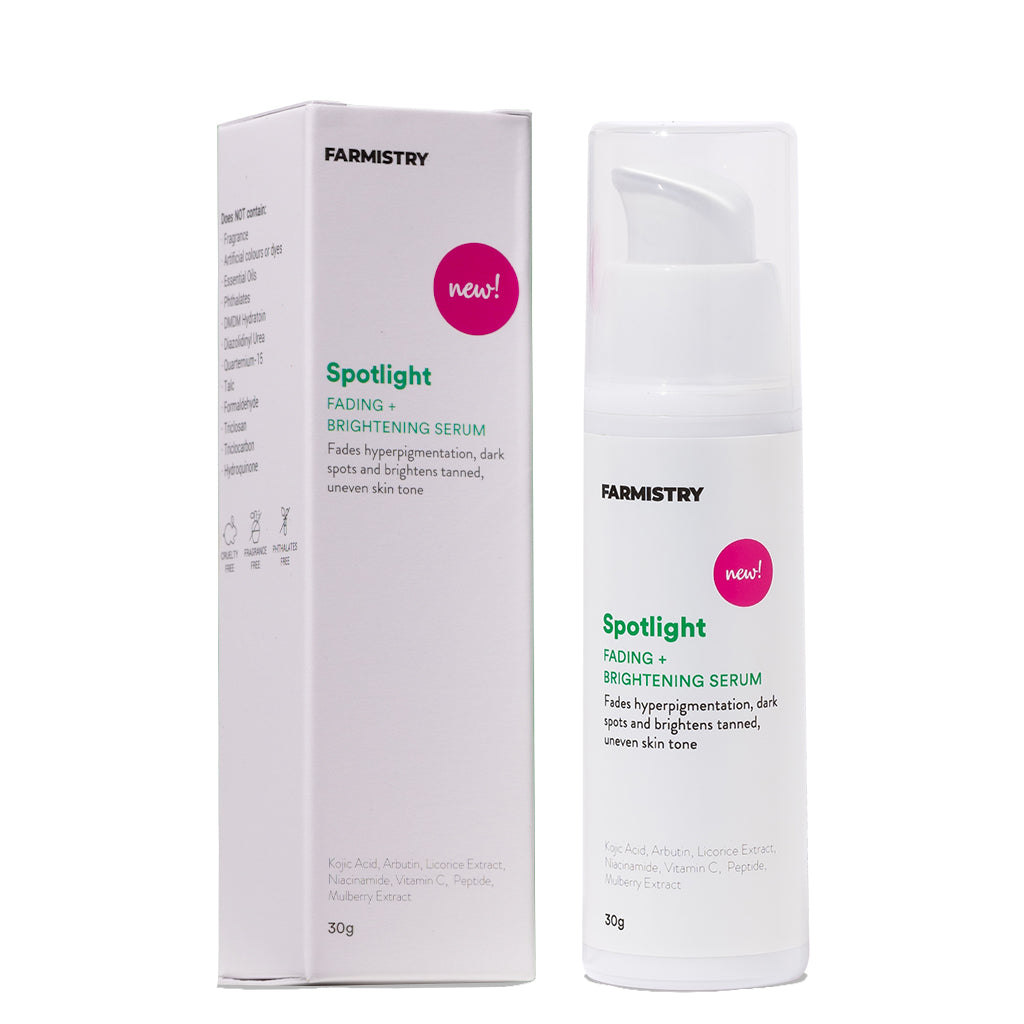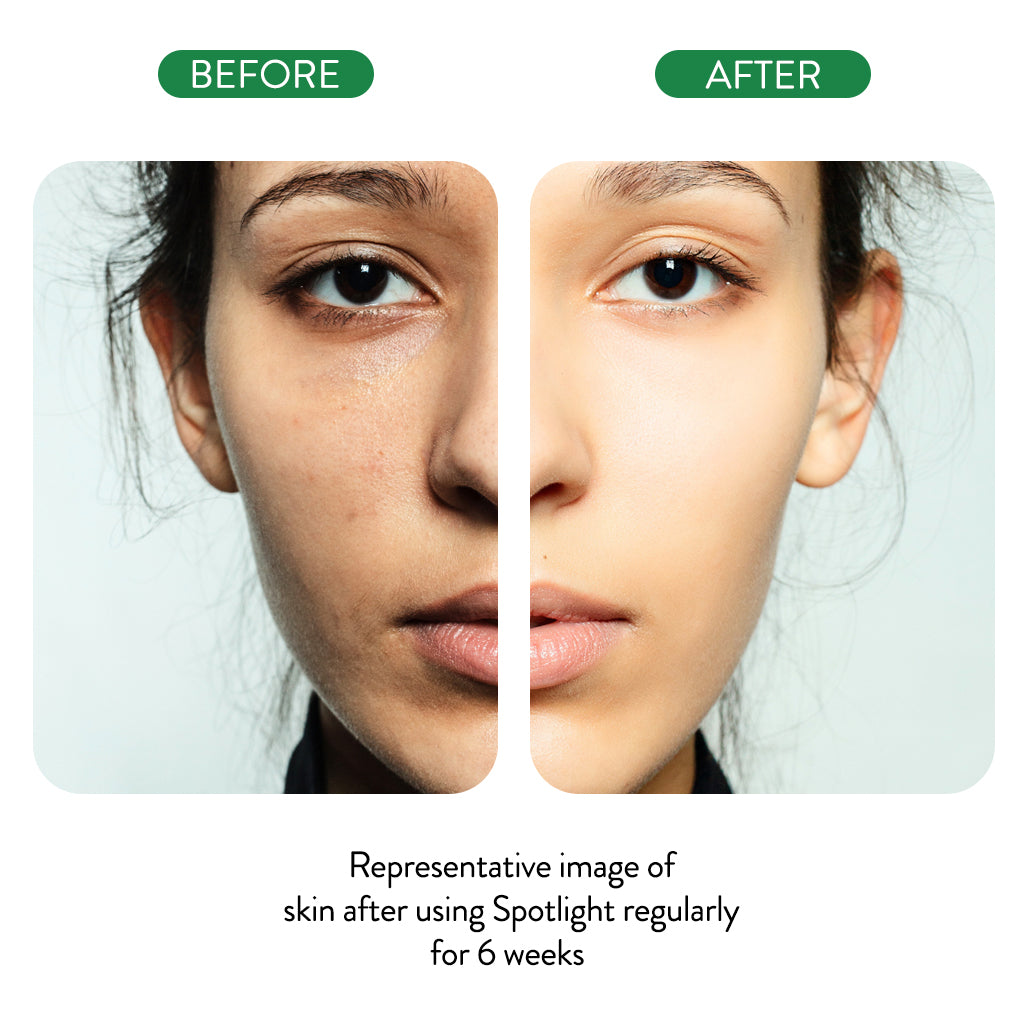 FREQUENTLY ASKED QUESTIONS
What skin type is this serum best for?

This serum is meant for anyone looking to fade and brighten hyperpigmentation, dark spots, post acne marks, tanning. Any skin type can use this serum. An under-ear patch test is always recommended.

Is it safe to use multiple active?

For certain skin issues, like hyperpigmentation, multiple actives are more effective than using higher dose of any one active. That's why Spotlight Serum contains 7 actives that target different activities in the skin and ensure brightening effect.

If I do not have spots, can this be used as just a brightening serum?

Absolutely. The actives work to brighten skin with or without pigmentation.

How often should I use this serum?


Once daily is enough. Preferably at night post face cleansing, before you apply your moisturizer.

When will it show results?


Just like most skin care products, Spotlight too will take 6-8 weeks of consistent use to show results. You may see results earlier but that will depend on your age and skin physiology.

Can a 16 year old use this serum?


Any active based skincare is recommended for +18 year.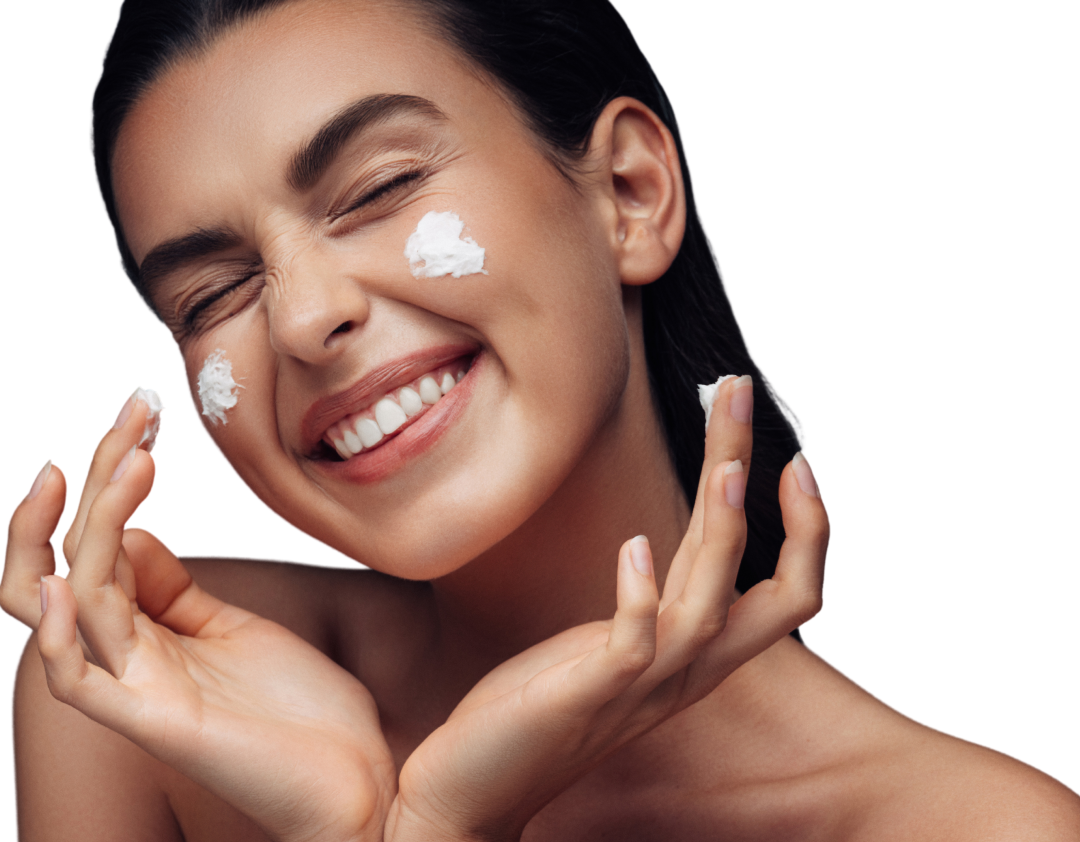 how to Use
1. Apply pea sized amount on dry cleansed face
2. Use 2-3 times a week initially
3. Can be used every night once skin get adapts to it
4. Preferably apply under moisturizer.